Vacation Rental Property Clean-ups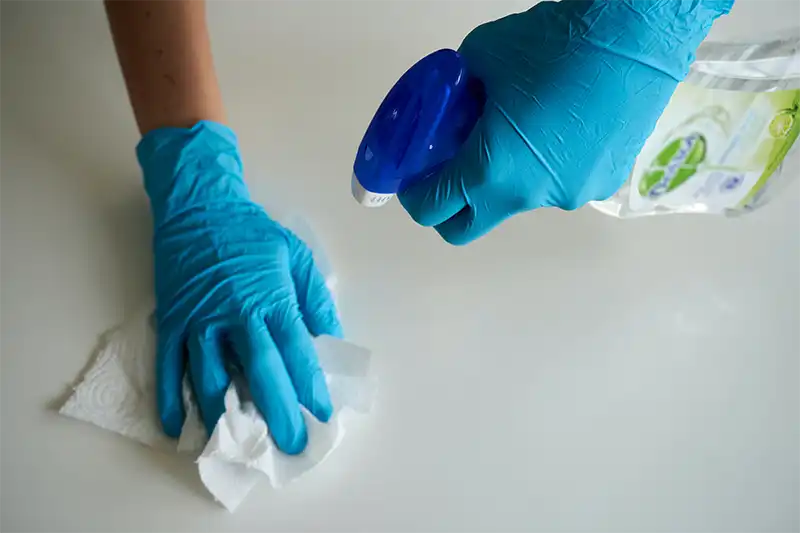 Do any landlords out there dread the day you have an AirBnB or short-term tenant move out of your vacation rental property? Sometimes it's a guessing game to know how much time you will have to spend cleaning and preparing the space for the next renter. Sometimes your tenant is clean and orderly, but sometimes you have to clean up after a tenant that has not maintained the space; this can take up a lot of precious time.
Absolute Cleaning, LLC can help all landlords and owners of rental vacation homes, AirBnB rentals and short-term rentals in the Greater Myrtle Beach, South Carolina area take the guesswork out of cleanup. We provide professional commercial cleaning services to help our clients based on their individual need.
Move In/ Move Out Cleaning
Our cleaning specialists can help you prepare your short-term vacation rental apartments, AirBnB rentals, and summer vacation rental homes for the next tenant, or assist in the cleanup as a tenant moves out. We can work with each landlord to develop specific details of needed service, however, we can:
Take pictures of any damage

Wash walls and other hard surfaces

Clean out cupboards

Clean major appliances

Sanitize rooms and bathrooms

Wash carpets, furniture and other upholstery
Short-Term Vacation Rental Cleaning:
Our cleaning specialists can help you smoothly run your vacation home rental business. When your short-term rental tenants or AirBnB guests vacate, we can clean the property ready for the next vacation guest. We can also show up as often as you or your tenants need, and complete whatever cleaning tasks that are necessary. In addition to full new-guest cleaning, some other typical professional cleaning services we offer are:
Weekly Cleaning:
Wash walls and hard surfaces

Clean major appliances

Vacuum carpet

Restock goods

Change bedding

Sanitize bathrooms
Mid-Week Cleaning:
Vacuum carpet

Dust

Clean bathrooms

Restock goods
All landlords in the Myrtle Beach area including the towns of Conway, Georgetown, Litchfield Beach, Little River, North Myrtle Beach, Murrells Inlet, and Surfside Beach need look no further. Absolute Cleaning, LLC is your only stop for AirBnB or short-term summer vacation rental cleanup.