We offer a full range of commercial cleaning services for rental vacation homes, AirBnB rentals, and short-term rentals. We provide move-out/move-in, professional commercial cleaning services between guests. Read More
Commercial Cleaning & Janitorial Services from Myrtle Beach, SC to Southport, NC
Coronavirus (COVID-19) Environmental Cleaning and Disinfection is recommended by the CDC for offices, restaurants, health facilities and places of work or public access. Also, full commercial cleaning of short-term vacation rental properties between guests.
CALL US TODAY AT (843) 281-0103 TO RECEIVE OUR SPECIAL!
FREE DEEP CLEANING / SANITIZING WITH A 3 MONTH AGREEMENT!
Call us today to get advice and help with your commercial deep cleaning, disinfecting, coronavirus mitigation (regular wipe-downs and wash) – All industrial and  commercial cleaning and janitorial services in the Myrtle Beach SC area, Conway and Southport, NC. We are offering daily, weekly or one-off professional cleanings. We are professional commercial cleaners and we use commercial grade chemicals for disinfection, bleach solutions, alcohol solutions with at least 70% alcohol, and most common EPA-registered disinfectants to do an effective deep clean.
For a 100% guaranteed commercial cleaning by experienced commercial cleaners in the Myrtle Beach, South Carolina area and Sunset Beach North Carolina, contact Absolute Cleaning, LLC., at (843) 281-0103. We service the Greater Myrtle Beach, SC area, Sunset Beach NC, and Southport NC, providing premium commercial cleaning services; including commercial floor cleaning, janitorial cleaning services, restaurant deep cleaning, food preparation cleaning, medical facility cleaning, AirBnB move-in/move-out servicing, short-term rental vacation cleaning, and professional cleaning for many commercial industries, including but not limited to:
Manufacturing Facilities
Schools and Institutions
Hospitality Industry
High Tech Spaces
Medical Facilities
We provide proven, high quality commercial cleaning and janitorial services in the greater Myrtle Beach, SC area and Sunset Beach, NC, that have resulted in our excellent reputation. We pride ourselves in customizing our cleaning services to adapt to our customers, based on their budget and cleaning needs. Our services include commercial floor cleaning, floor maintenance, janitorial services, rental vacation move-in/move-out cleaning, and medical facility cleaning.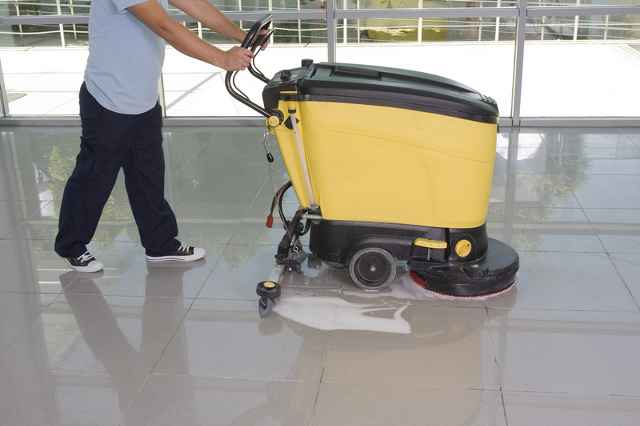 To further the promise of excellence to our customers, Absolute Cleaning, LLC will return to any job that has not met the customer's expectation free of charge and make it right.
We are 100% certain that all of our clients in the greater Myrtle Beach, SC area will be satisfied with our janitorial and commercial cleaning services and our distinct customer service. Call (843) 281-0103 today to explore the commercial cleaning options we have available and find out how cost effective our cleaning services we can be for your company!
*First time customers only. Some restrictions apply.