Commercial Janitorial Cleaning Services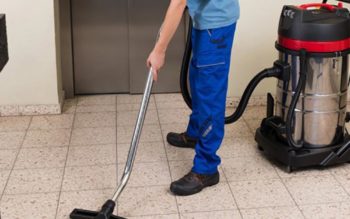 Absolute Commercial Janitorial Cleaning Services (Absolute Cleaning, LLC), is a commercial cleaning and janitorial cleaning service established in 1980. Previously based out of Philadelphia, a number of years ago, Absolute Cleaning LLC extended its experience and services to the greater Myrtle Beach, South Carolina area; including Conway, Murrell's Inlet, and North Myrtle Beach and Sunset Beach NC. We offer commercial and janitorial cleaning services with professional quality work at affordable prices that are customized to the customer's needs. Our customer satisfaction, personal attention, and a fully trained and dependable staff are our hallmarks.
Absolute Cleaning, LLC, is available at any time and as often as you need- from 1-5 times a week, including weekends. We will customize a commercial janitorial cleaning system tailored specifically to your company needs.
You can rest assured that when Absolute Cleaning, LLC commercial janitorial cleaning services steps in to do the job, you will receive personal attention and high quality workmanship. Once you see what we can do, we guarantee you'll become one of our satisfied customers.
We are pleased to announce that we are now also offering a full range of commercial cleaning services in the Sunset Beach area of North Carolina. 
Remember that all of our Myrtle Beach, SC commercial janitorial cleaning services are guaranteed. At Absolute Cleaning, LLC, we are so sure that you will be happy with our work that we promise that if something didn't turn out exactly as you expected, just call us and we will come back, free of charge, to make it right.