Flood Remediation and Cleaning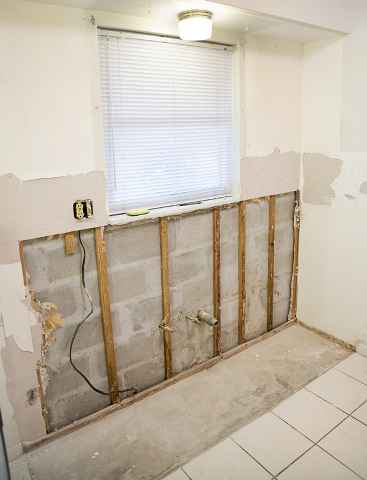 We offer a full range of flood remediation and cleaning services including initial area drying, removal of damaged wall and floor, mold remediation.
Cleaning up after a flood can pose health risks. You and your staff should wait to re-enter your office or facility until professionals tell you it is safe, with no structural, electrical or other hazards.
Before you start cleanup activities, contact your insurance company and take pictures of the office and your belongings. Remember – drying your office and removing water-damaged items is your most important step for preventing mold damage.
Mold Basics: How Molds Can Affect Your Health
Exposure to mold can lead to asthma attacks, eye and skin irritation, and allergic reactions. It can lead to severe infections in people with weakened immune systems.  Avoid contaminated buildings and contaminated water as much as you can.
Flood water may have carried sewage or chemicals into your home. This could expose you or your family to viruses, bacteria, disease carriers (such as mosquitos), and parasites, as well as mold. To learn more about cleaning and disinfection go to: www.cdc.gov/healthywater/emergency/flood/standing.html.
You can protect yourself and your family from mold exposure by following these steps.
Before You Enter Any Moldy Site:
Protect yourself and loved ones against hazards. People with breathing problems like asthma or who have weakened immune systems should stay away from moldy sites. Children should not take part in disaster cleanup work. Check for loose power lines or gas leaks. Make sure the electricity and gas are turned off. Look for sagging ceilings or floors or other structural problems. Watch out for wet, muddy, or slippery floors.
Protect your mouth and nose against breathing in mold: wear at least an N-95 respirator. If you plan to spend a lot of time removing moldy belongings or doing work like ripping out moldy drywall, wear a half-face or full-face respirator. Basic information on using it is in OSHA's general respiratory protection guidance.
Protect your skin. Wear protective gloves (non-latex, vinyl, nitrile, or rubber). Do not touch mold or moldy items with bare hands.
Protect your eyes. Wear goggles that provide complete eye protection. Choose goggles designed to keep out dust and small particles. Safety glasses or goggles that have open vent holes will not protect you against dust and small particles.
After You Leave a Mold Site:
Protect yourself and loved ones. Shower and change your clothes.  This will help you avoid carrying mold and other hazards back to your current living quarters.